inc/flashmov.swf+460+280
Every family business has principles and a firm foundation that has stood strong and true through the years. Here at Lee's Garden Center we strive to emphasize the family part of our business. Our aim is to give our customers the products and advice that is expected but with a simple country charm. We believe in the simplicity of a smile and the honesty in a hand shake.
Come in and see one of our experienced design consultants.
More
You will find quality selection and fast friendly service at Lee's Garden Center!
More
THE FIRST DAY OF CHRISTMAS DEC 6 TH ONLY
| | |
| --- | --- |
| From: | Scotty& Robin Lee <slee107308@aol.com> |
| Subject: | Merry Christmas from Lee's Garden Center |
| Reply: | slee107308@aol.com |
Dear scotty,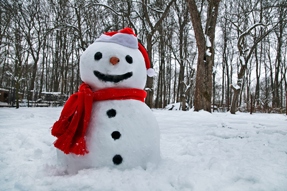 Another year is nearly over and me and Robin look forward to the season each year.
It's time for the 12 days of Christmas at the garden center
Each year about this time we have a lot of fun in sharing the 12 days of Christmas with everyone and its that time again so watch careful .
This is not just a sale it allows us to give awesome deals on items people will really love to get.
so for the next 12 days join us
we wanted to thank all for you friendships through out the year .
We hope you and your family have an enjoyable Christmas and wish you a very Happy New Year.

ON THE FIRST DAY OF CHRISTMAS
YOU CAN EXCITE YOUR BIGGEST FAN WITH THIS BLUE MESH TREE 50% OFF TODAY REGULARLY $99.00
ALL INDIVIDUALLY MADE BY ROBIN
ALSO TAKE 20% OFF ANY RELATED ITEMS SUCH AS PICTURES CANDLES AND WREATHS
Lee's Garden Center
|
1918 Bardstown Road
|
Hodgenville
|
KY
|
42748
More
Lee's Garden Center
1918 Bardstown Road
Hodgenville, KY 42748
Phone: 270-358-9897
E-mail: info+leesgardencenter+com
Hours:
Monday - Saturday -
8:00 am to 6:00 pm EST
Sunday -
1:00 pm tp 5:00 pm EST